Why an HS University's Credential is the Best in Head Start?
Being the best you can be! Qualifications that exceed all others!
The true value of an education is where it can take you. At HS University, we strive to make education work around your schedule to help you succeed as a program as well as a student. We offer flexible scheduling with the option to attend classes from your desk at work, via online, or at a conference campus location near you. Having a credential or license from HS University makes all the difference. HSU's programs are recognized by Federal teams as exemplary models that can implement comprehensive, innovative and targeted approaches to enhance program services.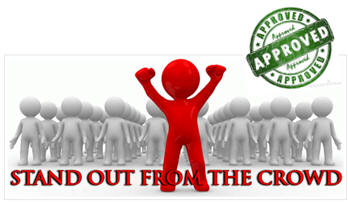 The only credential and license programs designed for Head Start professionals... by Head Start Experts!
The credential and license program is a major effort initiated by HS University to improve the quality of Head Start employee trainings by improving, evaluating and recognizing competence in job performance. Using the Head Start Program performance standards as our curricula, HS University's credential and license program focuses on defining the obtaining valuable performance service strategies through training and hands on learning. Skill mastery and regulations assessment is the foundation of our certificate and credential program. The program is comprised of three levels of academic attainment. Each level builds upon another to ensure consistent skill mastery. As a candidate, you can acquire a performance level of competency that will match your current responsibilities or a future management/trainer position. When you enroll in our program, advancement into Head Start management is expected.
Our credential and license programs are designed for employee advancement and professional recognition. As you advance either by added responsibility or a job change, your newly acquired skill level and competency based job performance makes those transitions effortless. Because all our trainings are based upon the Head Start performance standards, HS University guarantees federal compliance. These standards serve as the University's means of measuring Head Start employee comprehension through curriculum based examinations..
A credential or license will only be awarded if you have demonstrated competency through stringent course training and examination. As you obtain a credential or license status you will begin to receive professional recognition through regional, state and national notification and invitation.
HS University programs prepare graduates by giving them knowledge and basic skills to manage, train and implement standards in a particular content area within a Head Start/Early Head Start, Pre-K or Preschool environment. The credential or license is an integrated program combining academic instruction in the foundation of child and family development services with the management skills of planning, organizing, leading, assessing and evaluating. Students are prepared for leadership and management positions.
The programs are an opportunity to earn professional recognition beyond post secondary education or help in the completion of a degree program. A license is the next progression in an employee's professional career. Beyond the educational degree, a professional license denotes professional commitment and achievement and represents a "plus" feature of advanced education, knowledge and experience that meets or exceeds excellence at the national level. Professional workers agree to a critical review process that includes evaluation of the candidate's educational preparation, supervised fieldwork, Prior Learning Assessment (PLA) and examination.