A Few Words About Us
Integrating the learning process... Anticipating the Future
A private non-profit university dedicated to the field of early childhood health and human services. Our mission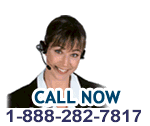 is to advance the education and skills of professionals working with children between the ages of 0 to 5.By focusing our curriculum in the areas of early childhood education, mental health services, behavioral management, disabilities services, dental services, health services, social services and family development, we can assure your goals of improved program quality are met upon completion of our training.
We know how vital training and technical assistance services are to the success of your agency. And, when it comes to valuable, real-world solutions, HS University is your best choice. At HS University, we offer online and instructor-led training courses designed to answer the specific needs of Head Start. Just as important, our services are delivered in the most efficient and cost-effective way possible. We offer superior support that will empower your staff with the skills to deliver excellence in service. Our training curriculums are designed around meeting Head Start standards that guarantees federal, state and local compliance. HS University is a private non-profit university dedicated to the training and technical assistance of Head Start professionals. HS University provides national leadership events and services that respond to the needs of professionals in Head Start. Read More
We deliver...

We deliver customized training and technical assistance services on-site and at our campus locations. We identify appropriate content area experts, providers, and events that best meet the needs of Head Start professionals. We conduct ongoing assessments of training measures in order to improve Head Start staff development. We offer credentialing and certification programs and resources that produce compliance in regulatory requirements. We support program efforts to evaluate, develop and implement performance measures that accelerate program compliance.

Arizona

Arizona Office Location

2200 North Central Avenue
Phoenix, Arizona 85004

California

Los Angeles Office Location

222 North Sepulveda Boulevard
El Segundo, California 90245

San Francisco Office Location

655 Montgomery Street
San Francisco, California 94111

DC - Washington DC

1110 Vermont Avenue NW
Washington, D.C. 20005

Florida - Orlando

2145 Metrocenter Boulevard
Orlando, Florida 32835

Georgia - Atlanta

1000 Abernathy Road NE
Building 400,
Atlanta, Georgia 30328

Illinois - Chicago

230 West Monroe Street
Chicago, Illinois 60606

New York - Mahattan

90 Broad Street
New York, New York 10004

Texas - Dallas

5430 Lyndon B Johnson Freeway, Three Lincoln Centre Tower
Dallas, Texas 75240

Washington - Seattle

10604 NE 38th Place
Kirkland, Washington 98033

Other Campus locations:

Northeast
Southeast
Midwest
West/Southwest

CT - Hartford
MA - Boston
MA - Quincy
MA - Springfield
MD - Baltimore
NH - Manchester
NJ - Newark
NJ - Princeton
NY - Buffalo
NY - Manhattan
PA - Philadelphia
PA - Pittsburgh


AL - Huntsville
FL - Miami
FL - Orlando
FL - Tampa
GA - Atlanta
LA - New Orleans
SC - Charleston
VA - Richmond

AR - Little Rock
IA - Des Moines
IL - Chicago
IN - Indianapolis
KS - Kansas City
KY - Louisville
MI - Detroit
MN - Minneapolis
MO - St. Louis
NE - Omaha
OH - Cincinnati
OH - Cleveland
OK - Oklahoma City
TN - Memphis
TN - Nashville
WI - Milwaukee
AZ - Phoenix
AZ - Tucson
CA - Los Angeles
CA - San Diego
CA - San Francisco
CO - Denver
ID - Boise
NM - Albuquerque
NV - Las Vegas
OR - Portland
TX - Dallas
TX - Houston
UT - Salt Lake City
WA - Seattle

Contact us
Administration Office:
8245 Tournament Drive Suite 200, Memphis, TN 38125
Phone: (901) 748-0293
Fax: (901) 748-0297
Toll Free: 1-888-282-7817
Hours: 8:00am - 4:00pm CST
Mailing: P.O. Box 2482, Cordova, TN 38088-2482
Executive Director
Director of TTA Services
Director of On-Site Services Facilities
Student Services Manager
Curriculum Manager
IT Manager/Online Services
Finance Manager
Board Members
Dr. Kate Humphreys
Dr. Carl Murphy
Claudia Mitchell
James Bowen
Dr. Pete Stiller
Dr. Mark Holmes
Mary Nowell
Steve Lowery
Administration Staff
Karen Hall, Secretary
Cindy Greene, Finance Asst.
Training Managers
Training Director
Health Services
ERSEA/Management
Education
Family/Social Services